Welcome to Olympiad Champs! This is a one-stop platform to get all the relevant and highly useful content related to the Olympiad Exams For Class 1-8.
How Olympiads can improve children's overall well-being?
Why are Olympiad Exams Popular?
Olympiads provide participating candidates with an exposure to the competitive world to hone their learning skills on national or international levels. Such exams play an important role in evaluating students' performance with their peers across the country. The question paper is objective-type with multiple-choice questions. Besides, it builds self-confidence and motivates them to promote concept-based learning and logical thinking. Not only this, the winner gets various rewards and medals at each stage of the Olympiad exams.
Who Conducts Olympiad Exams?
These exams are conducted by various government or private organizations across India and abroad for the students of Classes 1 to 12. Some of the popular Olympiad exams conducting authorities in India are as follows:
• Science Olympiad Foundation (SOF)
• CREST Olympiads (Online Olympiad Exams)
• Unicus Olympiads (Summer Olympiad Exams)
• ASSET Educational Initiatives
• Homi Bhabha Center for Science Education (HBCSE)
• Indian Talent Olympiad (ITO)
• Humming Bird Education
• Eduheal Foundation
• Silver Zone Foundation
• Unified Council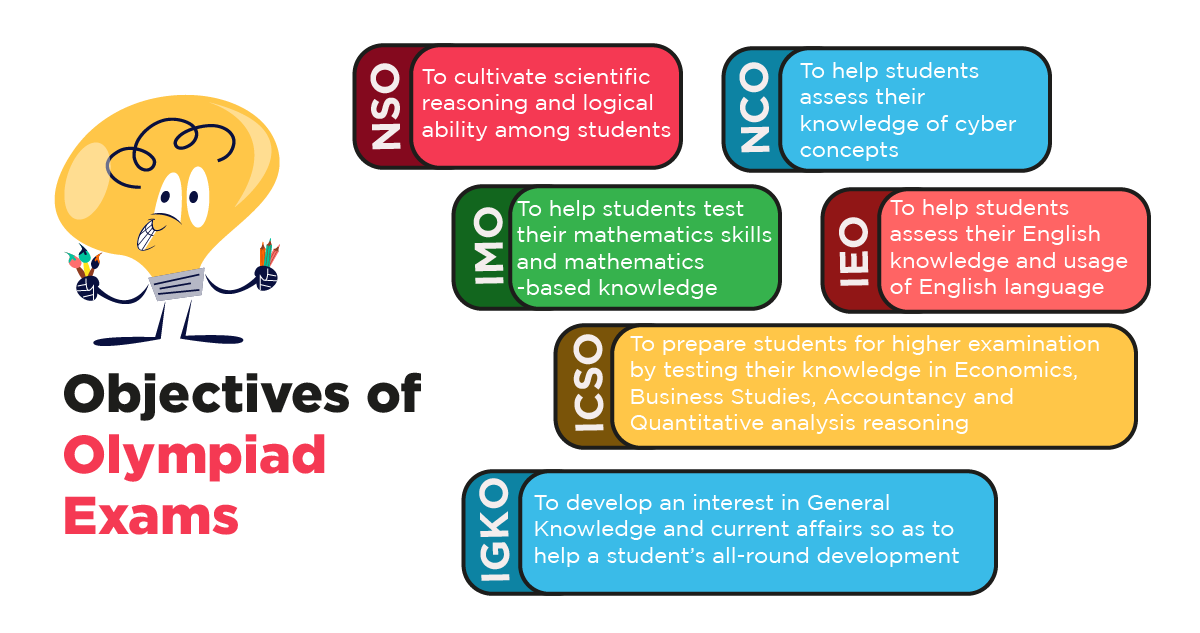 Why Should I Take Olympiad Exams?
Olympiad exams are extremely beneficial for the students of classes 1 to 12. Apart from brushing up on students' subjective knowledge, Olympiad exams can help students in several ways.
Here are The Benefits of Olympiad Exams:
• Concept Clarity
• Analytical & Problem-solving Skills
• Improves Academic Performance
• Prepares For Other Competitions
• Improves Reasoning Ability
• Additional Knowledge Source
• Profile Building
What is the syllabus for Olympiad Exams?
Students who are selected for the Olympiad exams can prepare from the school curriculum, as the subject topics are almost the same. However, Logical Reasoning is an important subject of all Olympiads.