In the realm of education, there are a few names that resonate with both passion and expertise. One such luminary is Toshiba Shukla, a distinguished Senior Faculty at Byju's, who has been guiding countless UGC NET and JRF aspirants towards their dreams of becoming Assistant Professors and PhD scholars. Her remarkable journey, from being a B. Tech gold medalist and a GATE-qualified computer scientist to a mentor extraordinaire, has culminated in the release of her latest creation, 'Go-to-Guide for UGC NET Paper I.' In this blog, we'll delve into Toshiba Shukla's extraordinary story and explore her new book that's set to revolutionize UGC NET preparation.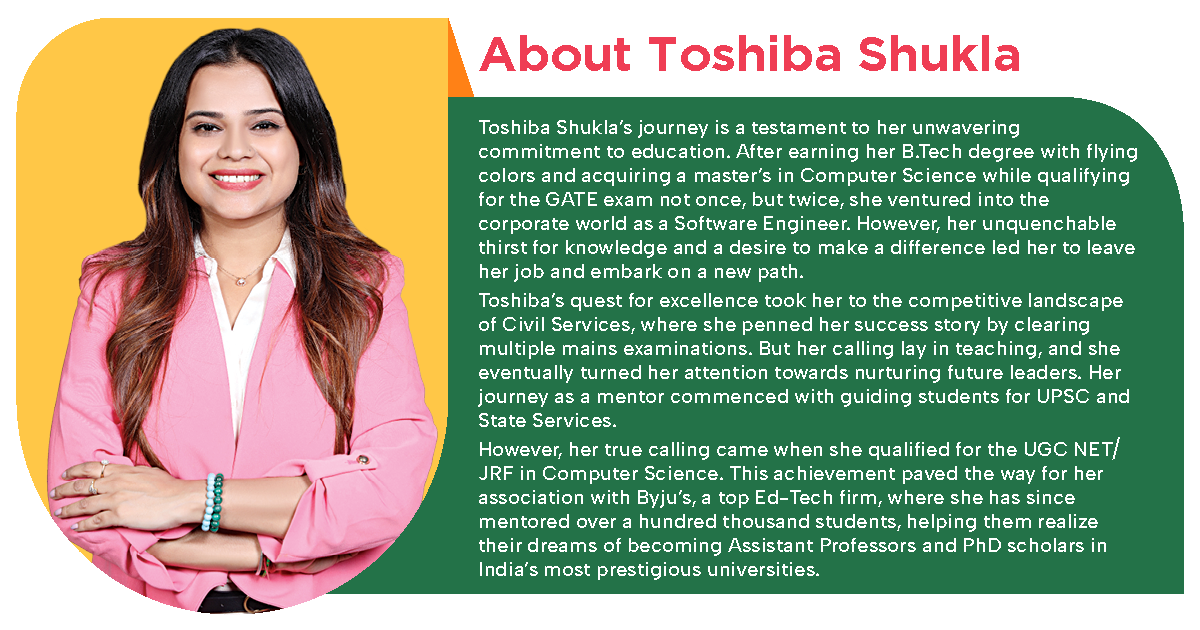 Toshiba Shukla's latest masterpiece, 'Go-to-Guide for UGC NET Paper I,' is a beacon of hope for aspiring candidates. The third edition of this comprehensive guide has been meticulously updated to include the latest content inputs required for UGC NET preparation. Let's take a closer look at what makes this book a must-have for UGC NET and JRF aspirants:
Comprehensive Coverage
The book covers all ten units of the UGC NET exam, including Teaching Aptitude, Research Aptitude, Comprehension, Communication, Mathematical Reasoning, Logical Reasoning, Data Interpretation, Information and Communication Technology (ICT), People, Development, Environment, and Higher Education System. Each unit is treated with detailed theory and is supplemented with in-chapter questions, tables, charts, and infographics.
Expertly Crafted Content
This book is the result of meticulous trend analysis of the past 15 years' papers and extensive research. It also includes solved answers to questions from 2016 to 2023, compiled under their respective units and chapters.
Practice Makes Perfect
For effective preparation, the book offers an extensive set of questions with answers provided at the end of each chapter. This feature ensures that you have ample opportunity for practice, reinforcing your understanding of the content.
Your Ultimate UGC NET Companion
'Go-to-Guide for UGC NET Paper I' is not just a book; it's a one-stop solution for all your UGC NET Paper 1 preparation needs. It provides expert advice on how to tackle each unit of the UGC NET syllabus and even includes an appendix on Indices, Reports, Rankings, and more, making it a comprehensive resource.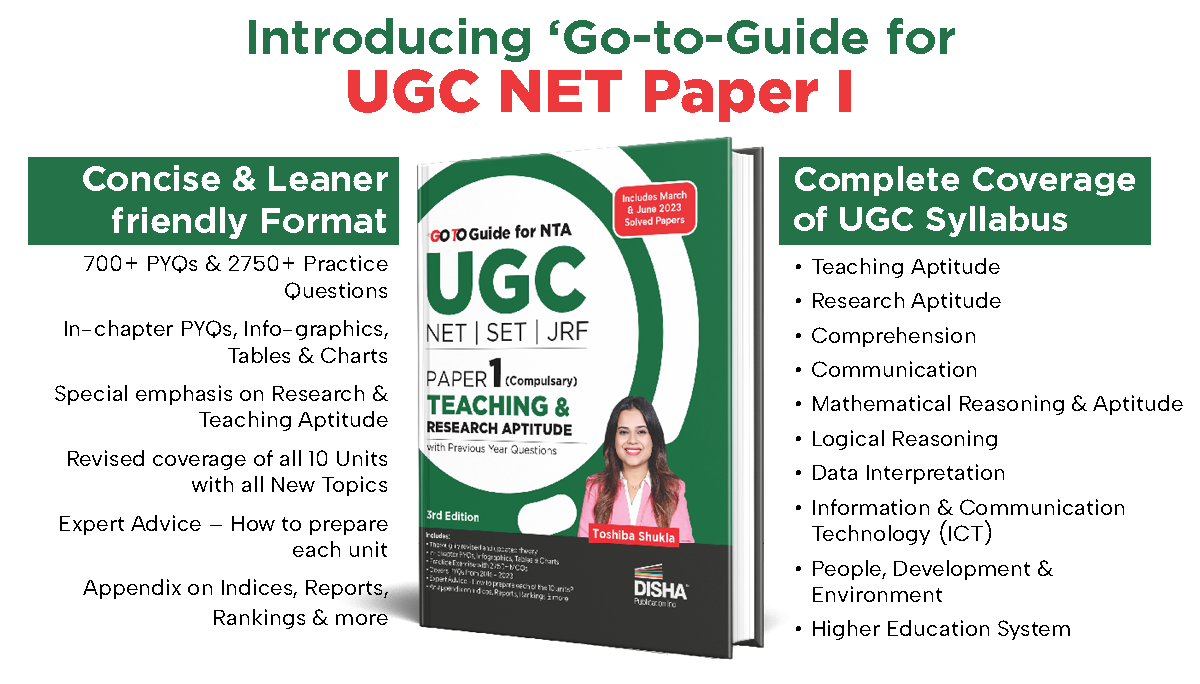 So, if you're aiming to conquer the UGC NET, this book should be your trusted companion on your path to success.