GK is not boring anymore!
Change the way to learn GK with visuals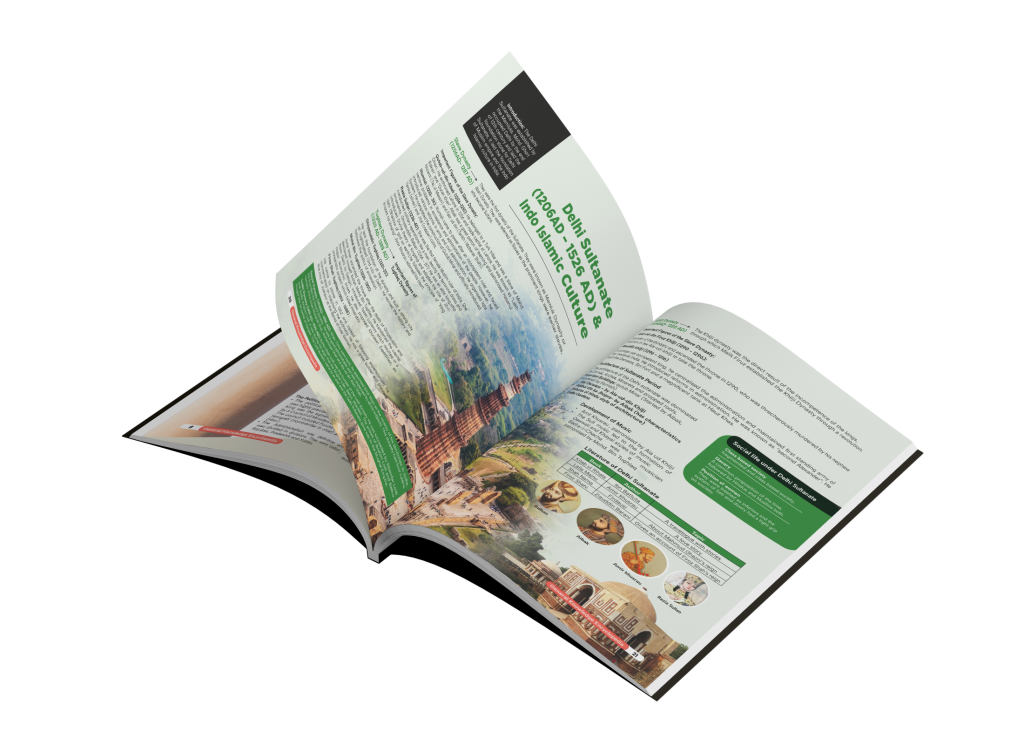 Do you find GK boring to read & difficult to retain? Not anymore!
Disha presents the first-ever complete General Knowledge for Competitive Exams in a visually attractive 4-colour Encyclopedia form! Disha's General Knowledge: 30 Days Roadmap is the first-of-its-kind Encyclopedia specially designed to help aspirants of all Competitive Exams to cover every topic of significance in just 30 days.
The book serves as a comprehensive guide for all competitive and government exam aspirants as it covers all essential General Knowledge summarised into four sections namely India; World; General Science & Technology and General Awareness. Moreover, these four sections are further divided into 130 topics.
This ingenious Encyclopedia has been designed in a creative way that makes it easy to read, retain and revise.
Features you won't find anywhere else!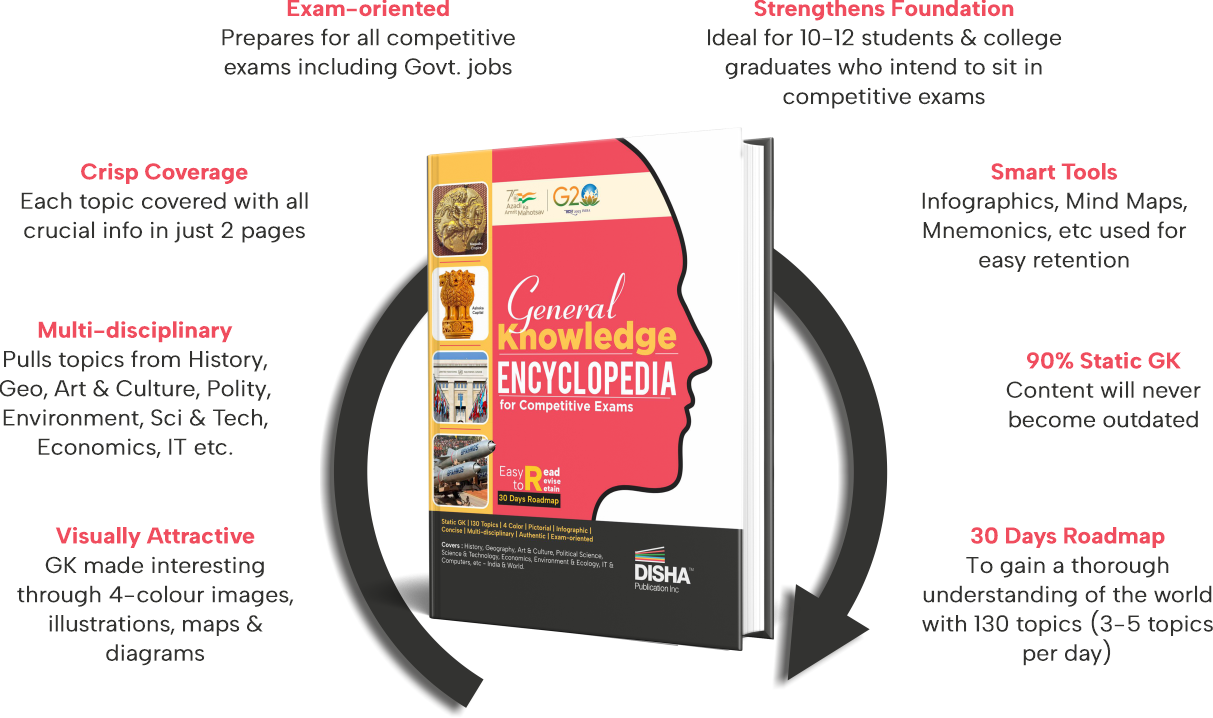 The most unique aspect which makes this book fun to read is that all 130 topics have been showcased in pictorial and info-graphical form. In other words, every given topic is presented with a distinctive colour style with proper timeline, info-graphics, mind maps, mnemonics, and more to facilitate quick retention and revision.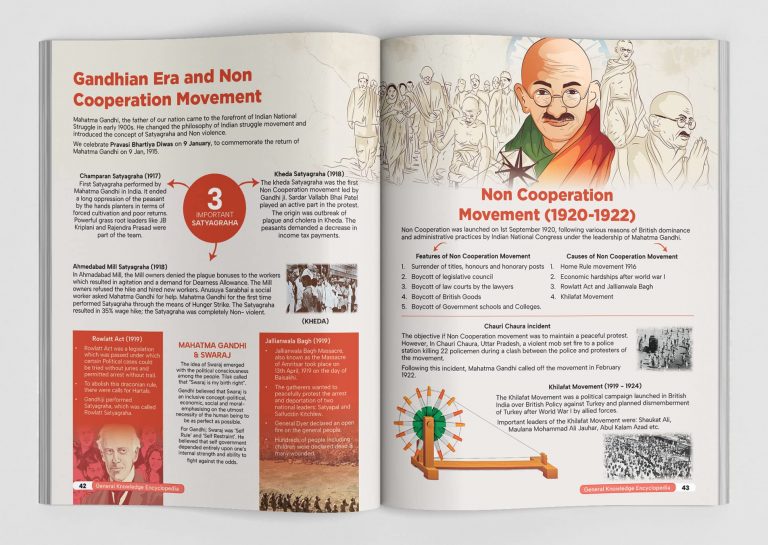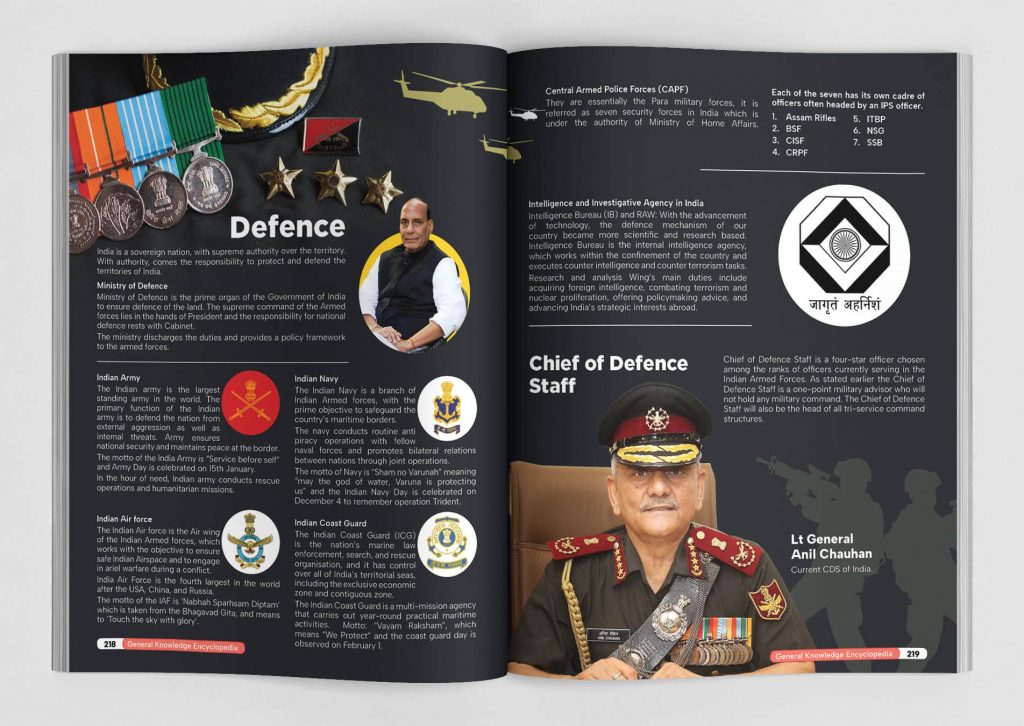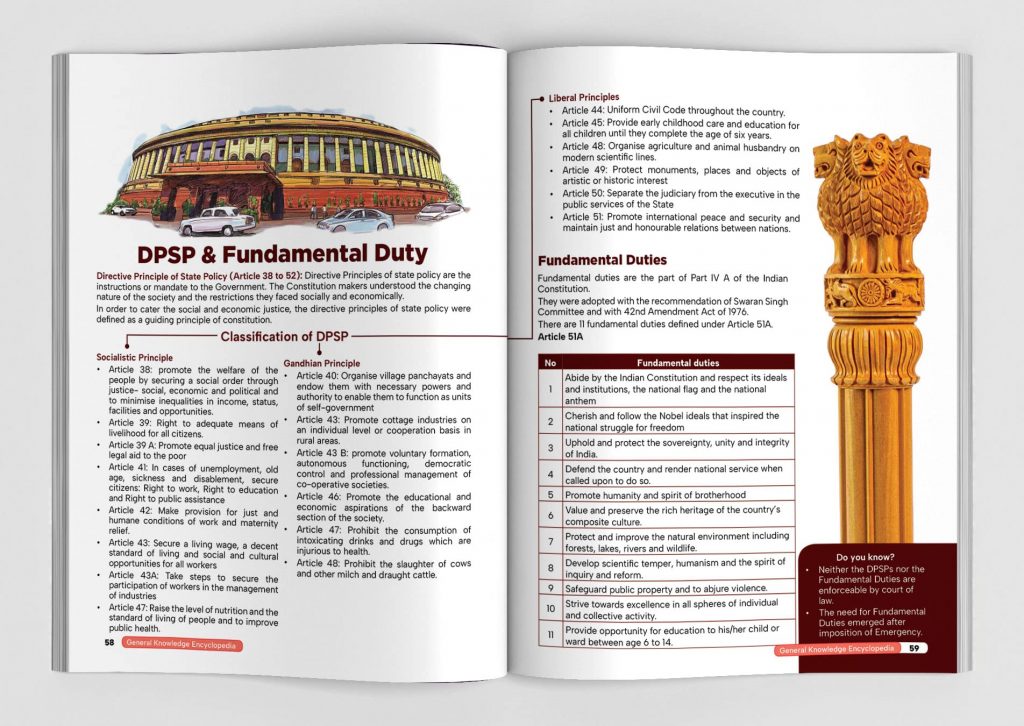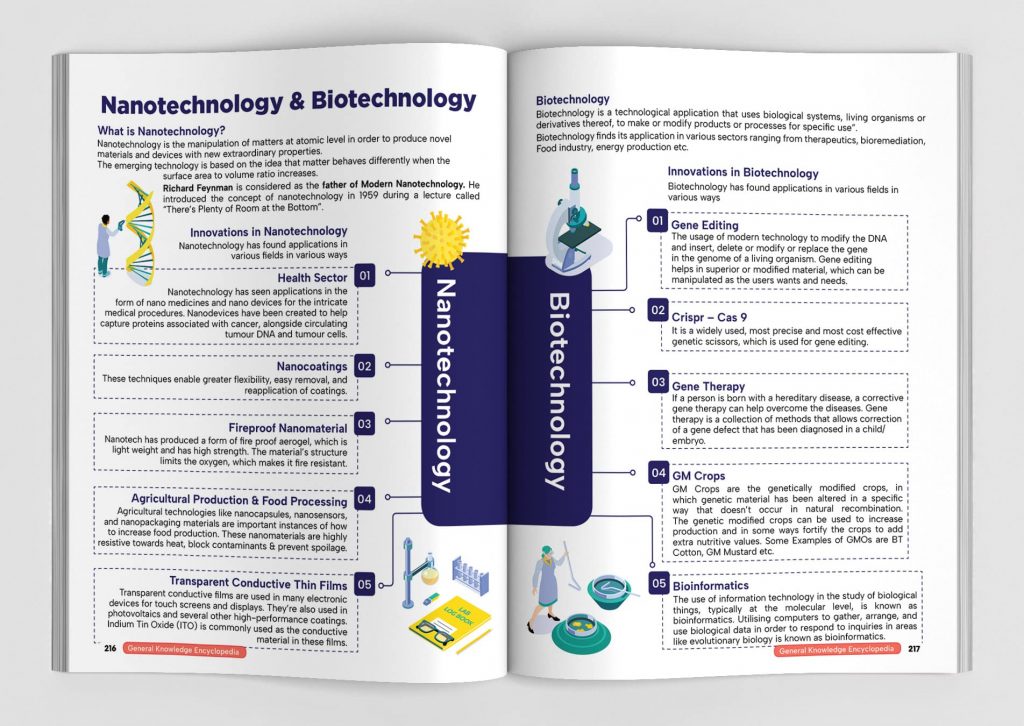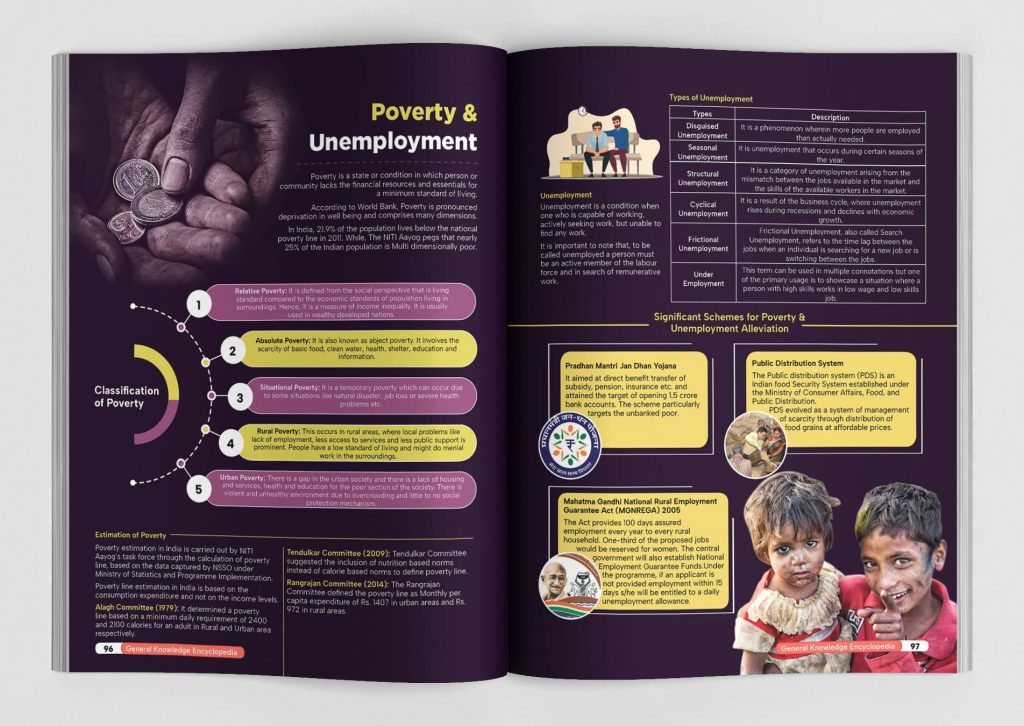 Another fascinating aspect of this Encyclopedia is that it has a built-in study plan, a roadmap to gain a thorough understanding of the world in just 30 days. All the information presented in this book has been kept crisp; you will read only most significant and crucial parts of any given topic. This super time saving functionality during your final exam preparation days has been achieved by covering all topics in just two pages.
Additionally, the table of contents given in the book acts as a reminder itself because it has been created in order to persuade you to finish a topic within a particular day and then move on to the next one.

Also, you don't have to worry about if you'll miss out on anything important as our experts have it on good authority that all vital elements of any given topic have been included in those two pages from the exam point of view.
It is advised to cover at least 3-5 topics per day, so that you can experience a transformation in your General Knowledge in just one month.
Disha experts have taken liberty to make this book as interesting as possible with useful tools, such as Mnemonics and Mind Maps, to help you memorize just by looking at the pages. The presentation of General Knowledge has been given an attractive Graphic form with colourful images, illustrations, maps, tables & diagrams along with facts explained in lucid language.
3 reasons to always keep this book on your study table:
It is a treasure trove of the most crucial information collected from a wide array of disciplines including History, Geography, Art & Culture, Political Science, Science & Technology, Economics, IT & Computers, etc.
It will serve as an exceptional resource to build a strong foundation for students of classes 10, 11, 12 as well as college graduates who intend to prepare for competitive exams, especially of government sector jobs.
A major part of this book contains Static GK which will never become outdated.