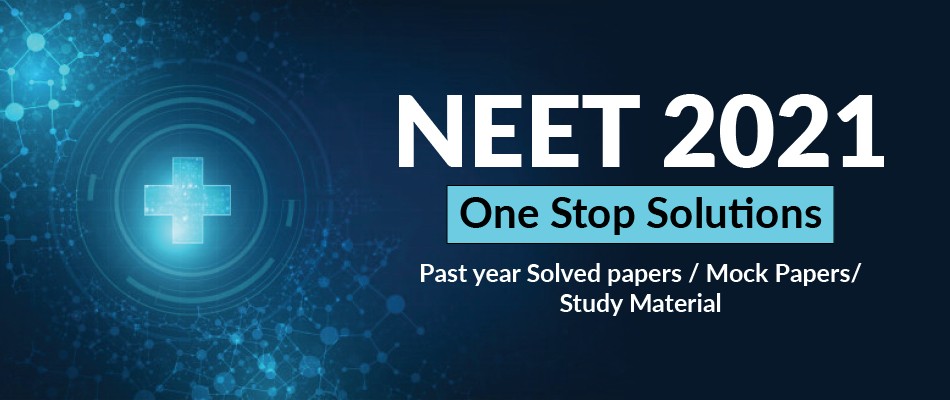 Disha Publication provides you all the study material for your NEET 2020 preparation, everything at one place. Sounds great, right? You can save all the time which would be wasted on looking around for the right study material, your money which would be spent on irrelevant reference books as well as precious your efforts. This increases your chance of securing a good rank as well!
The question paper basically has 45 questions from Physics, 45 questions from Chemistry and 90 questions from Biology. The syllabus is based on the concepts which are taught in classes 11 and 12.
Around 13-14 lakh apply for NEET, while the number of seats available is 1 lakh.
With such a cut throat competition and the huge syllabus, it may seem quite impossible to crack NEET. Though, with the right planning, preparations and strategies, you surely can clear the NEET exam.
Tips for NEET preparations
The tips given below will prove helpful for your NEET preparations:
Schedule:

Set smaller goals daily and make sure you complete them
Devote equal amount of time to every subject.
Do not forget to provide yourself breaks in between your preparations.

Syllabus:

Go through the prescribed NEET syllabus, and plan out your preparations accordingly.

Study material:

Choose the study material for NEET which is totally updated and provide you good information or content. This will save your precious time, efforts and money.

Practise:

Prioritize your weak topics, strengthen them first
Practice a NEET mock test (having 90 questions) daily. Make sure that the questions are updated and of good quality, which are beneficial for NEET 2020.
Solve past year NEET papers for 2020, 2019, 2018, 2017, NEET re-held papers, etc. This familiarize you with the examination pattern of NEET 2020 and will also inculcate the skill of time management.

Self care:
Take care of your health, both physical and mental. You can crack this examination only with a sound body and mind.
Our study material is a complete preparation package in itself. It provides you:
NEET Past year solved papers
Free online test series for NEET 2020
NEET books
NEET  2013, 2016 and 2019 re-held papers
NEET mock tests with detailed solutions
NEET past solved papers for 2019, 2018, 2017, etc
We understand that many students cannot have all the study material required for their NEET 2020 preparations. Do not worry. You can download all the mock papers, previous year papers, re-held papers absolutely free from the free downloads section, all at one place in PDF form! You can also try our study materials for free, assured that it in fact is the best for you.
So, fuel up your NTA NEET 2020 preparations with our books and study materials.
Wishing you all the best for your exam preparations! Disha Publication provides you with all the help that you need in order to crack the NEET exam.
Disha Publication wishes you all the best for your preparations and your NEET 2020 exam!